Building Conversion in Wirral
Conversion Services Include Barn, Basement & Garage Conversion.
Call us on 0151 541 2500
Whether you need more space or simply want to increase the value of your property, building conversions services in Wirral are a great way to achieve your dream. We are a trusted building conversion service that helps create inviting and functional areas to your home. Our conversions help add light and space to your property. That's why you need to call our building experts for all your building conversion needs on the Wirral.
Our specialists design and build highly customised conversions to your exact requirements. We are a market leader and household name when it comes to building conversions in Wirral. We are a trusted service provider with many years of experience in the construction industry. We have a good reputation with our clients in the region. That's why we have so many happy customers.
Our quality workmanship and services are highly acclaimed by the majority of customers. We rely on them to advertise our services to their friends and family through methods like word of mouth advertising. Our team utilise the latest state-of-the-art technology and equipment in the industry. We have a keen eye for home design and top-quality products in the industry. That's why you need to call us for all your building conversion needs in the area.
Our experts provide a wide range of building conversion services like:
Barn Conversions
Basement Conversions
Garage Conversions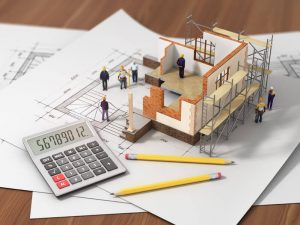 Wirral Barn Conversions
Converting a barn is a unique place to live. Whether you want a large country barn or something small and rustic, we can convert your barn into a beautiful home that is perfect for living. We offer a wide range of design, planning, and technical services to barn and out-house conversions. Our experts have an excellent reputation when it comes to barn conversions. We never compromise on quality and style. In fact, we tailor all our construction packages to meet the specific needs and requirements of the client. We are prepared to go that extra mile to satisfy all the needs of our customers. Call us today for a full consultation and construction service for all your barn conversion needs in the area.
Basement Conversions in Wirral
Our basement conversion team can create underground masterpieces for you. Structural engineers, architects, and surveyors work alongside our basement conversion specialists to offer you the highest quality basement conversions at affordable prices. We check every little detail to ensure that your new basement conversion project is built with all safety measures in place. We incorporate the latest products and the highest quality materials at all times. We provide a comprehensive guarantee for all our basement conversion projects in the area. That's why you need to call us for all your basement conversion needs in the area.
Garage Conversions Wirral
Garage conversions are the best way to add functional space to your compact home. In case you want to add more space to your existing home and increase its resale value, you should work with a reliable garage conversion specialist in the area. With so many garage conversion services in the region, choosing the best one isn't easy. Your extensive research plays a big part when choosing the best building conversion company in Wirral. That's where a reputable garage conversion company like us come in handy. We are a trusted building conversion service. Call us for all your garage conversion needs in the area.
Are you searching for the best building conversion service in Wirral? Call us today for all your building conversion needs.